Team Report
August 19-22, 2022
Solid Word Bible Church has a history of working with Samaritan's Purse to assist with disaster relief.
Over the years various teams have served in:
Louisiana (Hurricane Katrina-2005)
New Jersey (Tropical Storm Irene – 2011)
New Jersey (Hurricane Sandy – 2012)
Northern Illinois (Tornado – 2015)
Missouri (Flooding – 2016)
Eastern Kentucky (flooding – 2022)
Kerstin Goode-Thiel is a Samaritan's Purse trained chaplain, who has personally served on many of the disaster relief teams from Solid Word.
The Eastern Kentucky flood lasted from July 26 – 30, 2022. On August 3 Kerstin received a request from Samaritan's Purse for volunteers. She immediately notified Curtis McManus, Director of Missions, who informed the church of the request. Joseph Haskins was the 1st to respond in the affirmative, followed by Dwayne Baskin, then John Haram. Eastern Kentucky is where Dwayne was born and raised. A last-minute family conflict prevented Joseph from serving.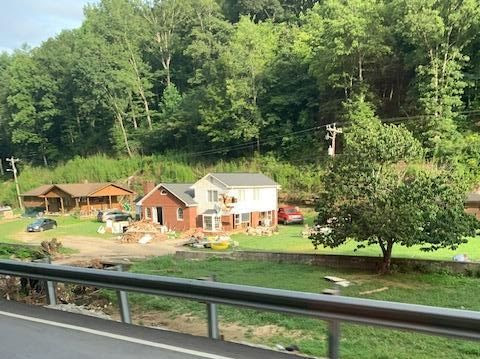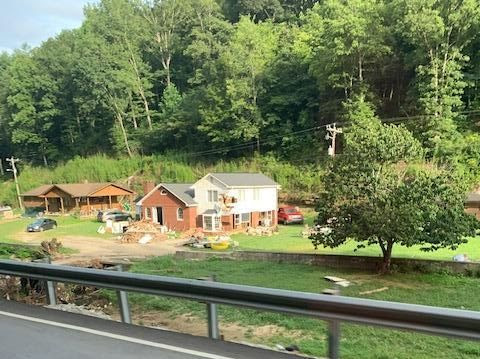 The team of Curtis, Dwayne, and John, departed for Floyd County, Kentucky on August 19. Once they arrived in the area, they were assigned to a team serving in Garrett, KY and another team that served in Hazard, KY. Each working team had, perhaps, a total of 25 people. At least 100 other volunteers from all over the country served. Most volunteers served a minimum of three days. However, there were many locals that registered to serve for a day. Each team was led by a team leader who had construction experience. Additionally, each homeowner was assigned a designated Samaritan's Purse chaplain, who prayed with them. At the conclusion of the work the Chaplain provided each homeowner a Bible that had been signed by each volunteer.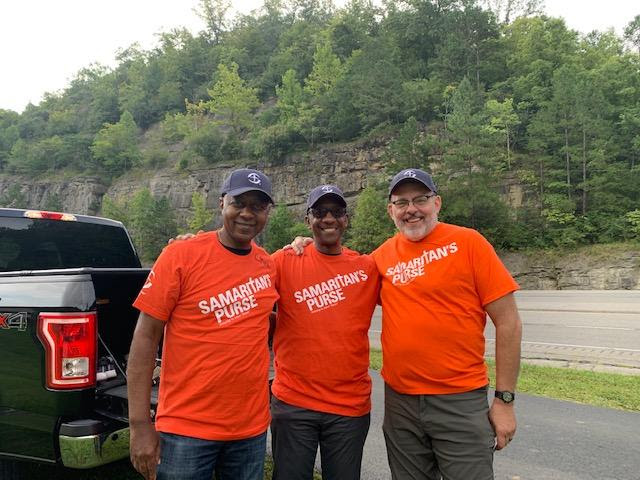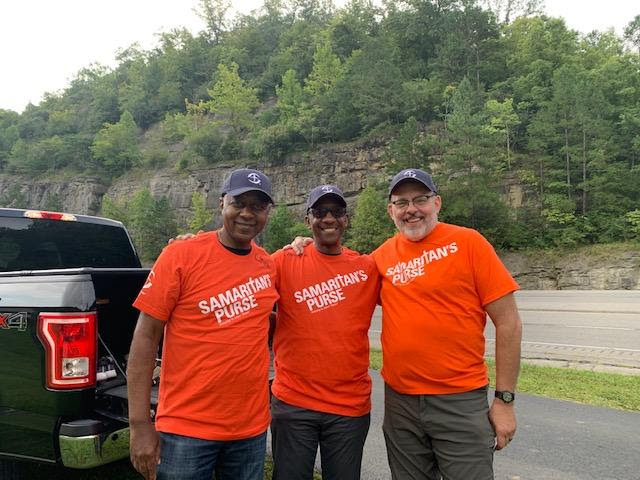 Two churches hosted Samaritans Purse staff, and volunteers. Rock Fork Regular
Baptist Church served as the administrative church, where all the heavy equipment was stored,
orientation occurred, and meals served. There were people who flew from across the country
just to provide meals for the disaster relief workers. First Baptist Church of Garrett provided
sleeping quarters for the volunteers. The Samaritan's Purse trailer with showers were parked
on the grounds of First Baptist Church of Garrett.
The daily schedule each day included:
6:30 AM – Breakfast & Devotions
8:00 AM – Departure for work site
6:00 PM – Dinner & Share Time
9:00 PM – Quiet Time & Lights Out
Our assignment included removing drywall, removing damaged furniture and appliances, removing water damaged floors, and removing water soiled insulation located in the crawl space.
On Sunday, August 22nd, Dwayne, Curtis, and John, traveled to Dwayne's hometown of Lynch, Kentucky (60 miles from our worksite) to meet his family and friends and to attend church.
The team returned to Indianapolis on Aug 22nd after a long weekend. Their time in Kentucky was a rewarding time of serving others in their time of need.